Last month was held in Paris the third Major LAN Event for Call of Duty : Infinite Warfare, during the ESWC Winter. 62 teams gathered to fight for the title and their share of the $100.000 cash prize in what has been the biggest CoD european event ever, with record mobilization from U.S teams, led by OpTic Gaming, who brought the trophy home for the third time in a row.
We wanted to go back to this amazing event, and built one of our infographics to live through this experience again, here it is!

Toornament was, once again, the solution chosen by the organizers to manage the whole competition, from team registration to the displaying of results and all things tournament-related on-stage.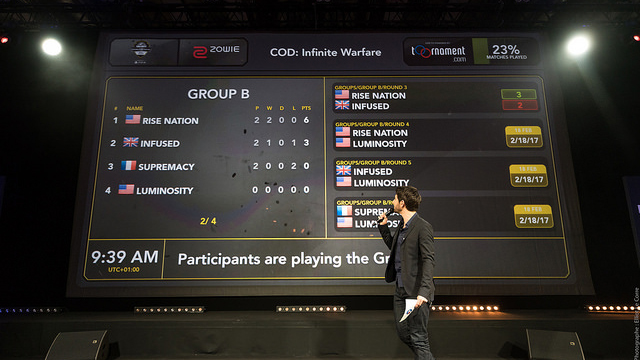 In case you missed the tournament, or just wanted to look into it again, all the results and replays are available on Toornament: