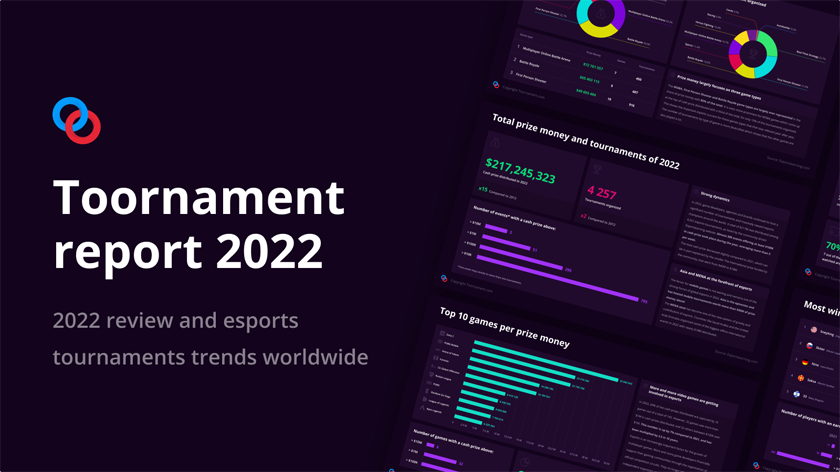 The "Toornament Report 2022" is out! We are delighted to publish the first edition of our annual report analyzing the state of competitive gaming tournaments around the world in 2022.

The report provides detailed data, charts and insights on esports tournaments, their breakdown across video games and game types, prize money awarded, live audiences and more. You will also find the list of players and teams that won the biggest cash prizes during the year.

Finally, you will also find data on the tournaments organized using Toornament.com in 2022.
The Toornament Report 2022 draws up a snapshot and assessment of the year with its evolution compared to 2021.