Another month, other tournaments!
Here we are again, with a selection of Open tournaments for you to play in!
So take a minute, check what we have in store, and maybe next week, you'll be able to refer to yourself as a champion!

Battlerite Open Tournaments
King or Killed 3v3

by BattleFrance

64 Teams
01/09/2017
08/09/2017
Register

Clash Royale Open Tournaments
The Royal Prime

by INDRA

256 Players
31/08/2017
13/09/2017
Register

Counter-Strike: Global Offensive Open Tournaments
$5k CS:GO Event 2

by Novastar Gaming

18 Teams
26/08/2017
27/08/2017
Register

FIFA 17 Open Tournaments
RoKh eSport Recruitment


by RoKh eSport

16 Players
31/08/2017
01/09/2017
Register

Hearthstone Open Tournaments
NPH #5

by NetParty Herning

64 Players
02/09/2017
Register

League of Legends Open Tournaments
DreamerZ Minor League

by DreamerZ Esports

12 Teams
25/08/2017
16/10/2017
Register

Overwatch Open Tournaments
DHMTL17 – OW Main

by Dreamhack Montreal

64 Teams
09/09/2017
10/09/2017
Register

Rainbow 6 Siege Open Tournaments
Tchotchora #2


by Ariga

16 Teams
01/09/2017
17/09/2017
Register

Rocket League Open Tournaments
FDJ Open Series #19

by FDJ Esports

256 Teams
27/08/2017
Register

Street Fighter V Open Tournaments
FDJ Open Series #12

by FDJ Esports

256 Players
28/08/2017
Register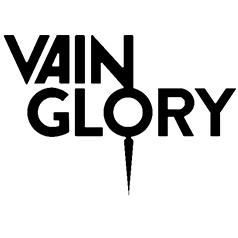 Vainglory Open Tournaments
Lunaris Draft NA-SEA-EU


by Lunaris

64 Teams
26/08/2017
27/08/2017
Register
You are an organizer, and would like us to showcase one of your upcoming tournaments? Feel free to contact us on Twitter or Facebook!