With the new Version comes the new Structure System. Currently, when creating a tournament, you have to choose a structure template from a wide selection. It's quite simple, and presets allow for fast creation, but it can limit organizers looking to create more original formats.
From today on, the new system is out, and there are no more templates, no more limitations; organizers are now 100% free when it comes to creating their tournament structure. You can freely add, modify and delete stages in your tournaments. And because a few images speak a thousand words: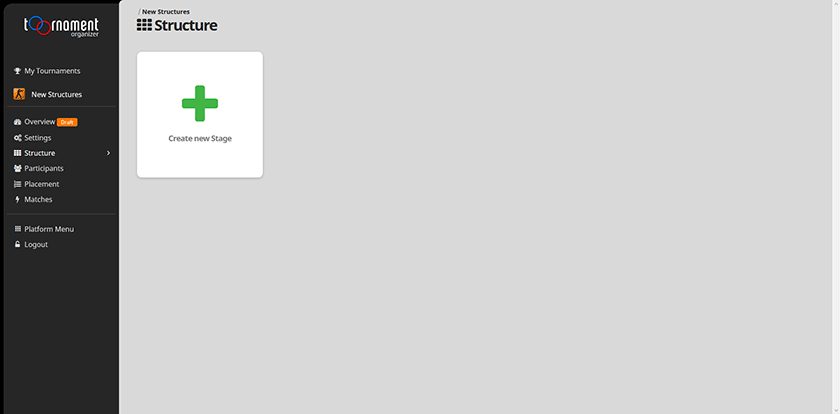 You will create your structure by adding stages to it, and can do so whenever you want/need to. As in the example, this means you can create all the stages of your competition in a single tournament (qualifiers, groups, league, playoffs and anything!), and imagine if you are having a great tournament, and suddenly, too many people want to participate in your qualifier, you can just add a new one! Each stage is independent, and can be linked to others to have participants move between each stage of the competition through our new Placement process.
If you wish to delve deeper into the different types of stages available, check our Format Guide!