The very popular "Pick & Ban" feature for Hearthstone is now available on our mobile app Toornament eSports!
The process is very straightforward: when you register and get confirmed for a tournament, you will be asked to pick the classes you'll use for your matches.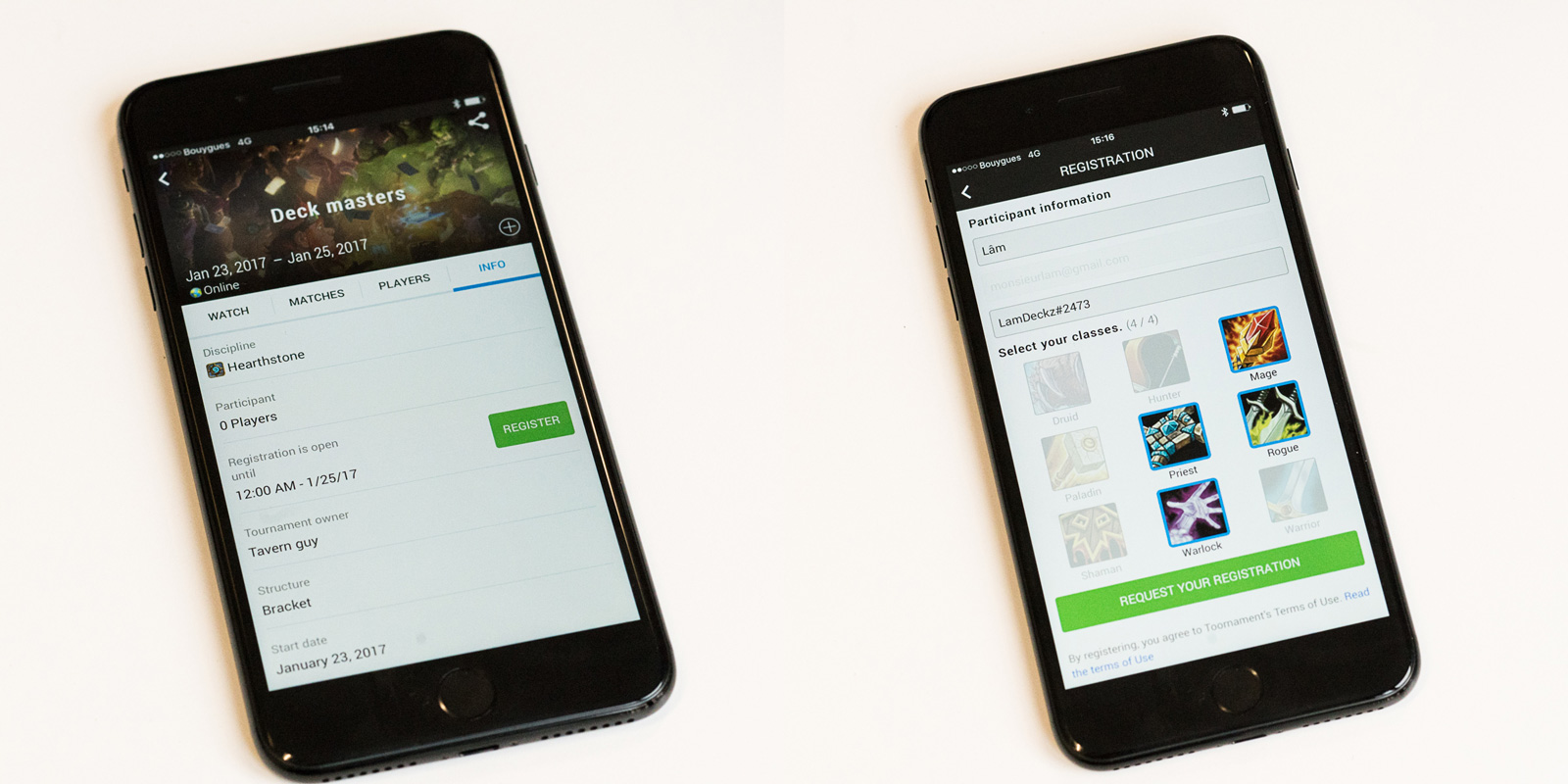 Now, go on your match page, where you'll see your picked classes and your opponent's ones.
If the "Ban" phase is part of the rules, click on the lower button to choose the class you'll ban from your opponent.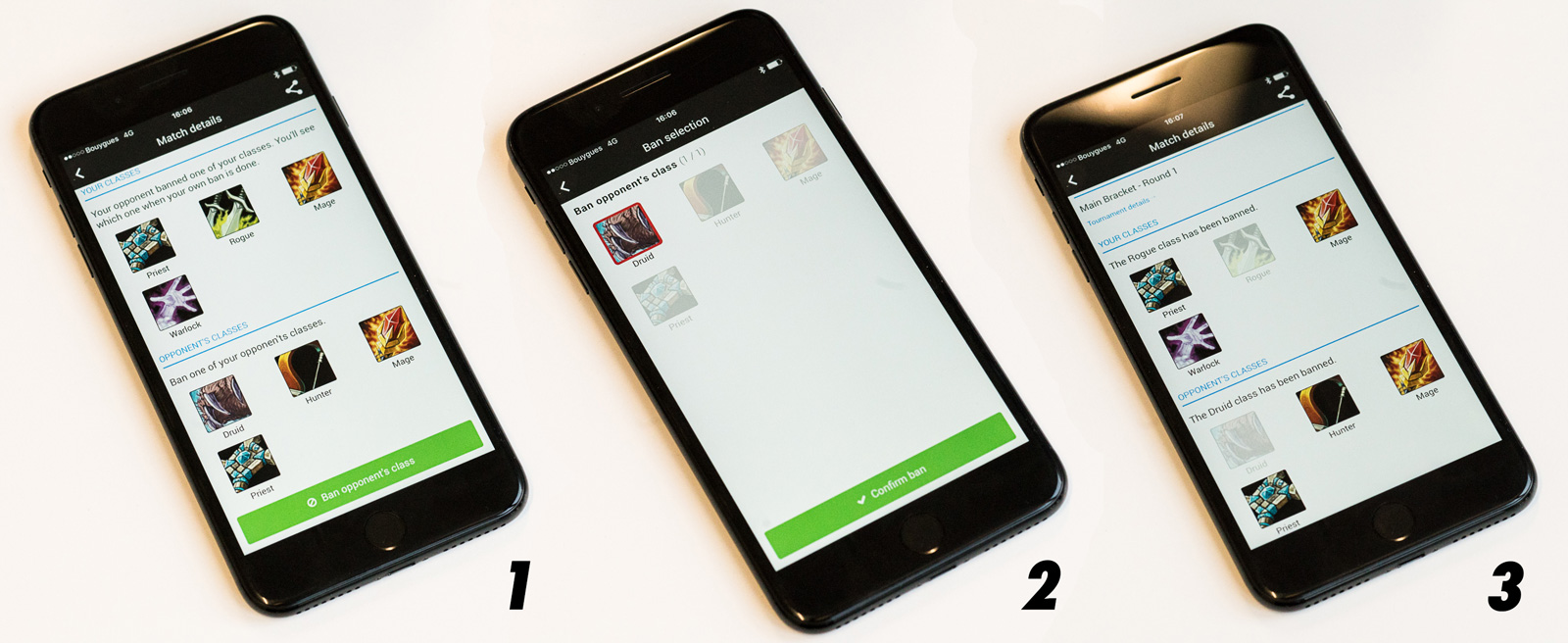 You can see which class your opponent banned once your own ban is done. You're all set, may the Top Deck gods be with you!
Download Toornament eSports for free: