Find all the latest features developed and news from Toornament now available to create and manage your tournaments. On the program this month: new disciplines and tutorial videos added, sports x esports case studies, live demo platform, …
New disciplines added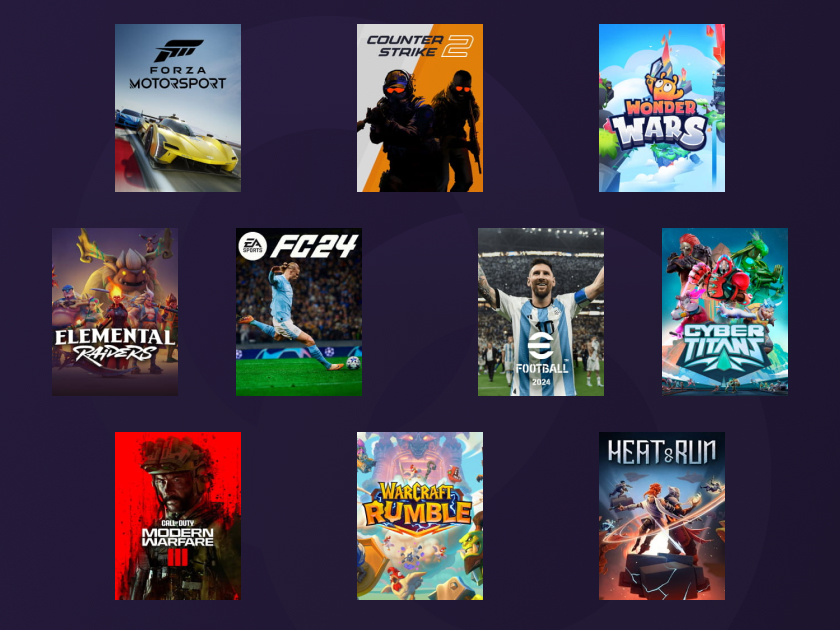 What an exceptionnal month to welcome so many great disciplines to Toornament! In addition to the new version of Counter-Strike, we can count on the first edition EA FC 24, its counterpart eFootball 2024 the new mobile game Wonder Wars or Call of Duty edition.
In total, 10 new disciplines were added in October:
Counter-Strike 2
EA FC 24
eFootball 2024
Forza Motorsport
COD:Modern Warfare III
Warcraft Rumble
Heat and Run
Wonder Wars
Cybertitans
Elemental Raiders
New video tutorials released
A few new video tutorials have been released and uploaded on our Youtube channel. The videos showcase some of our advanced feature and how to setup it on your tournaments.
Here is the list of the latest videos added:
Discover the Battlezone demo platform
Since this summer, Toornament has been offering the possibility to create your own white-label tournament platform without a single line of code. But what does a complete white-label tournament platform created with Toornament actually look like?
To let you discover by yourself, we give you access to the latest tournament platform we built!

How sports use esports to grow
This month we highlighted the relationship between the worlds of sport and esports, and how the two work together to grow.
From complete tournaments platform, to eFootball national league and Rocket League cups, discover in the article how several national football and basketball federations use Toornament to engage their fans and recruit new ones.