Toornament is proud to have been chosen as the competition management solution for the F1 tournament Copa Banorte Esports Cup by Arena Esports. Carlos Negroe Quibrera, head of esports for Arena Esports, explains what were their challenges and how they addressed them.
Pure player Mexican agency Arena Esports launched in October the Copa Banorte Esports Cup for the major bank Banorte and with Alkapone, a well-known influencer, streamer and owner of the professional esports team Ateris.
The F1 tournament was played on F1 2022 racing game and attracted several hundred players. Many prizes were on the line including a full pass for the next F1 Grand Prix of Mexico City.
For Carlos Negroe Quibrera, head of esports for Arena Esports, "the Copa Esports Banorte is the first effort of Banorte's mainstream presence into the esports scene, and what better way to do so than with F1, aligning esports, Mexico's Grand Prix and Checo Perez' Banorte sponsorship".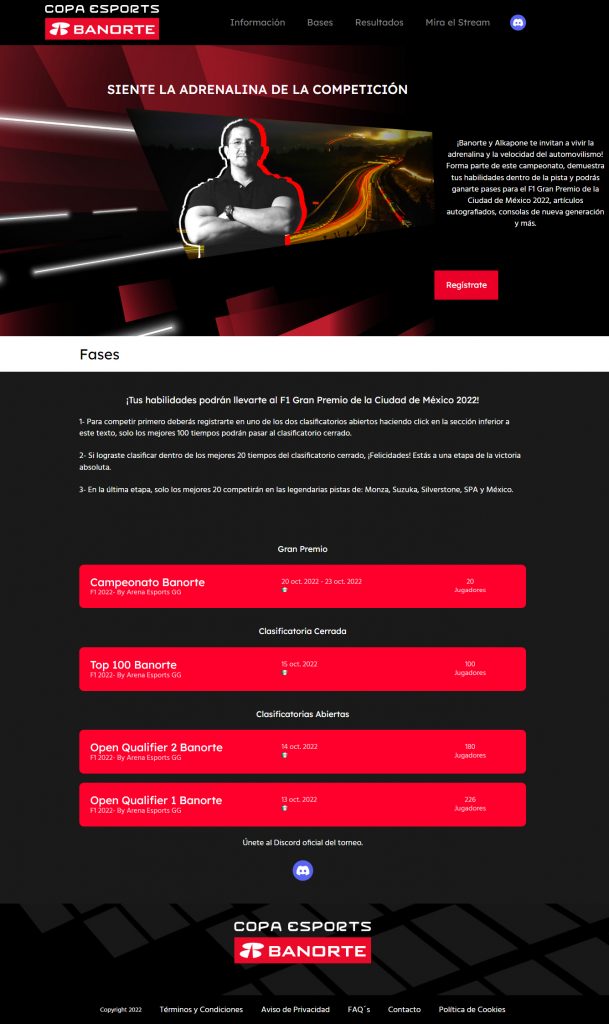 Carlos also explained what was the most challenging to manage the Copa Esports Banorte competition: "The community aspect of amateur esports come with many challenges but one that is not very visible to everyone is managing the different user identities that players adopt in different platforms, being Toornament, Discord, Xbox Live, Steam or PSN, usually a lot of time is lost trying to find out who is who, thanks to Toornament's export utilities mixed with mandatory custom fields, identifying players between all the platforms involved became a breeze to our player support team."
Another area where Toornament became really helpful was the ability to tailor the stages to fit their competition, as stated Carlos: "In this particular case an F1 Tournament involved a specific point system that we implemented with no problem, and once the play stage was set, it was just a matter of introducing the driver standing from the race and Toornament did the rest."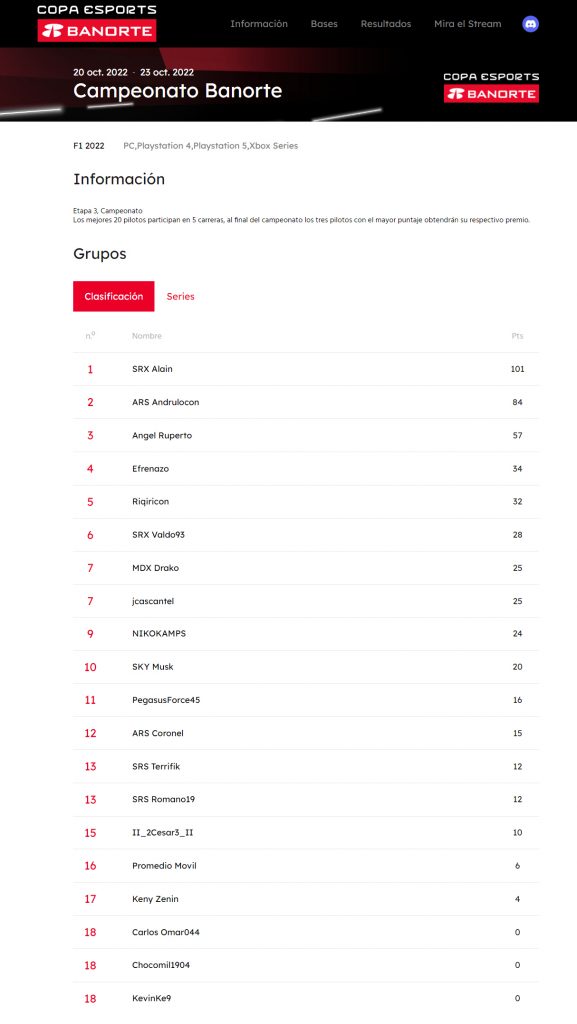 Toornament's latest features, especialy the website builder, met the agency needs to not just manage the competition, but build a whole environment for it: "We presented the whole project to our client and to the players thanks to the website builder. We are a small team and since we don't have a dedicated developer in the office, we needed a solution that integrated competition management and a white label website creation without losing too much of our profit margin. Toornament solved all of this and the end result met our expectations and the ones of one of the largest banks in Mexico. Also I find very important to give a shout out to Toornament's support team, thanks to their knowledge and their availability, we were able to deliver a fully designed and working white label website to our client in just a week."
Indeed, the Arena Esports staff created the Copa Banorte Esports Cup site themselves, with the Toornament no-code website builder. The team applied the operation branding, displayed the competition data automatically and made the website available from the operation domain name.
Participants and visitors were able to consult the games and matches results in detail, whether they were based on time, score or points.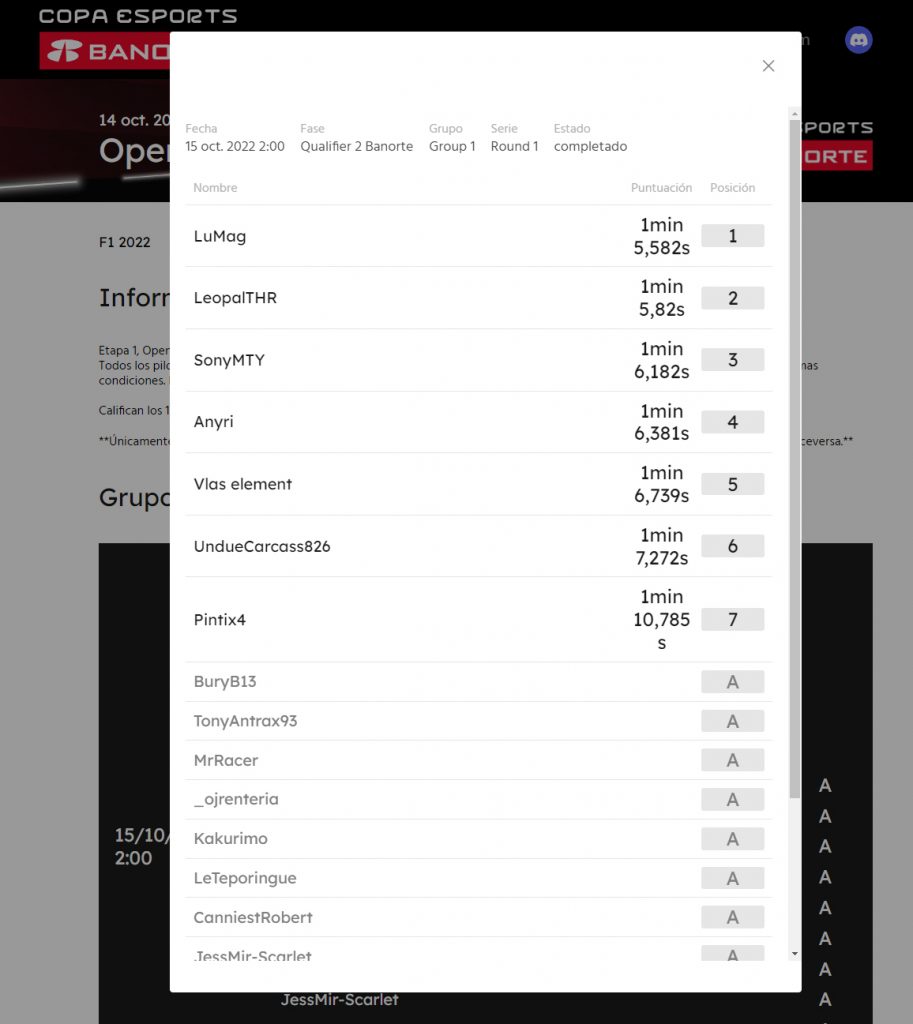 Working with the people from Arena Esports has been a blast, and we can not wait to see what they have in store for their next projects, which we will help them make as successful as this one.