Toornament is continually developing new structures to follow competition trends and meet the needs of its users as closely as possible. That's why you can create a FFA League tournament for your next battle royale or simracing competition.
The new FFA League structure makes it possible to create a FFA league tournament with matches of up to 100 participants. These matches award points to establish an overall stage ranking. The FFA League format allows you to automatically calculate both matches ranking and your overall league ranking.
As a few examples are worth more than a long description, find below three quick use cases:
APEX League
60 teams divided in 3 groups of 20 teams and competing each other in different days, resulting in an overall ranking: https://play.toornament.com/en_GB/tournaments/6092563090136342528/
PUBG Nations Cup 2022
Reproduction of the PUBG Nations Cup 2022 held in Bangkok. 16 teams played 4 matches of 5 games each resulting in an overall ranking: https://play.toornament.com/en_GB/tournaments/6095069726631436288/
F1 Championship 2022
Reproduction of the 2022 Formula 1 championship standings after three races in Belgium, the Netherlands and Italy: https://play.toornament.com/en_GB/tournaments/6092574081537409024/
Setting up your FFA League tournament
As any other Toornament structure, you can access the FFA League format from the Structure section of the organizer dashboard.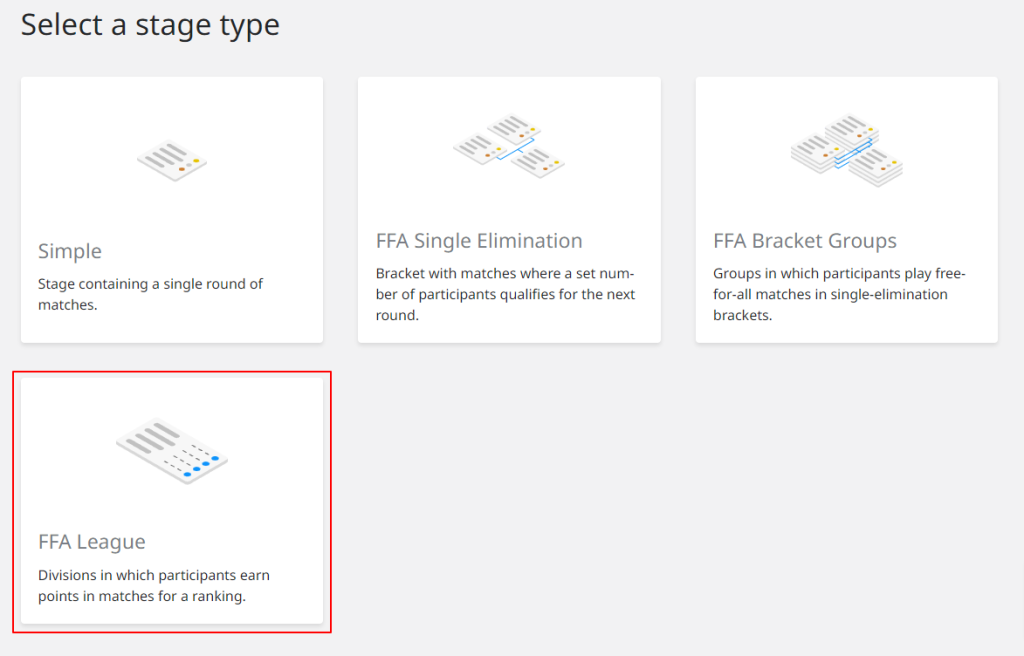 Once selected, you can setup the basic of your FFA league such as the number of participant of your league, its name and the number of division.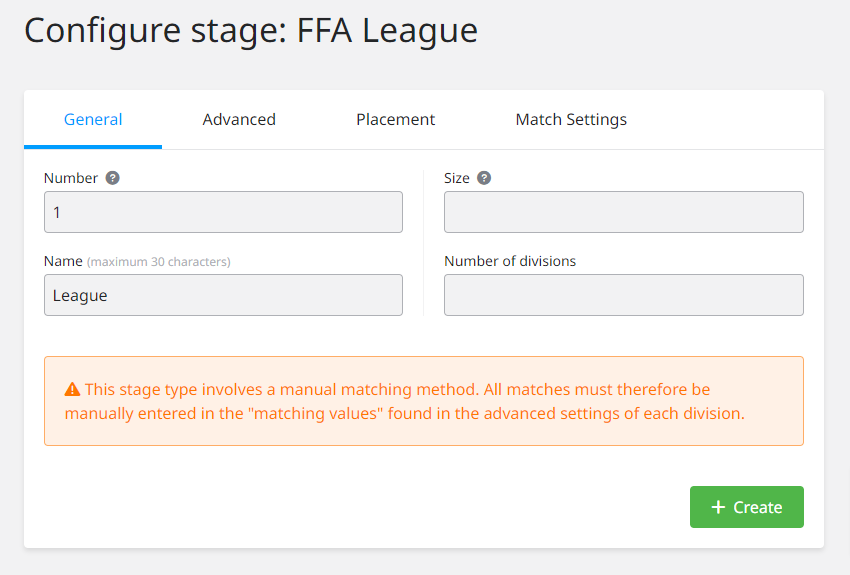 The three other sections are where you can configure in detail your league and its key points:
seed participants into different divisions
define the number of games of the matches
award points based on match or game rank, score or using your own points attribution system
manually set the participants who play in each round/match
define the tiebreaker rules to be applied in the ranking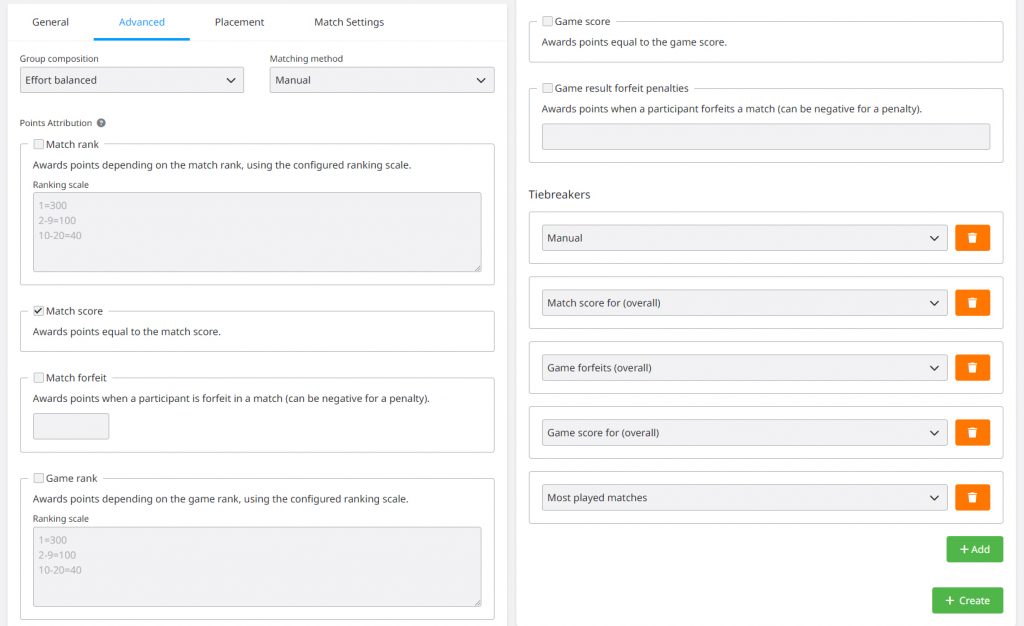 All these parameters give you a wide choice of configuration to adapt to your competition needs. Thanks to the Toornament engine, you can also mix the FFA League with other available structure formats to build your competition; such as a FFA League to seed your participants followed by a FFA Single Elimination to determine the winner.
The FFA league structure format is now waiting for you! And to help you in your first steps with this particular structure format, read our Help Center dedicated page on it.