Toornament.com, the online software to manage your esports tournaments and data, launches its solution dedicated to professionals organizing competition circuits.

Paris, June 28th 2022: Toornament.com, the leading online solution for the organization and management of esports competitions, unveils its new subscription-based plan Series to complete its offer.
The Series plan allows professionals to manage an entire competition circuit made up of multiple tournaments, leagues, rankings and to organize them with seasons, regions and tiers. Once set up, professional organizers can easily release a website created with the Toornament.com Builder to showcase their competition circuits with their own colors and domain name.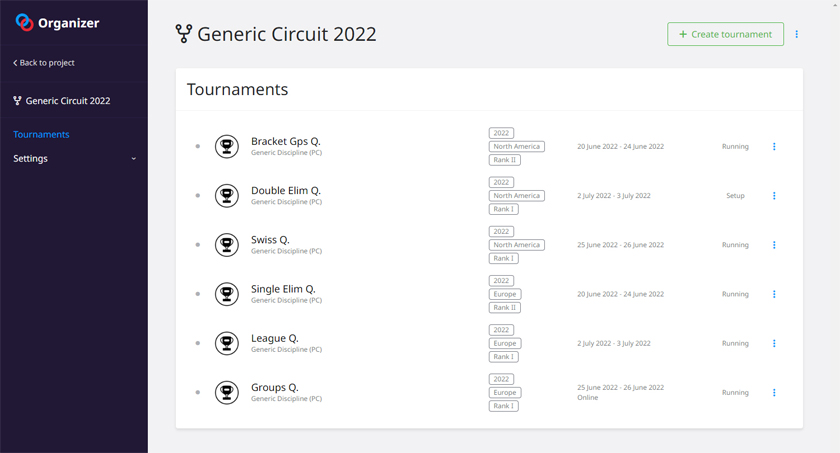 Tournaments linked to a circuit with their categories from Toornament organizer dashboard
Available for 799€ per month, the Series plan includes all Toornament.com key features to launch your own competition circuit: online organizer software, website builder, customizable widgets, API, data ownership. It perfectly meets the needs of organizers, agencies and video game publishers to manage an ambitious esports competition while controlling its organizational schedule and production costs.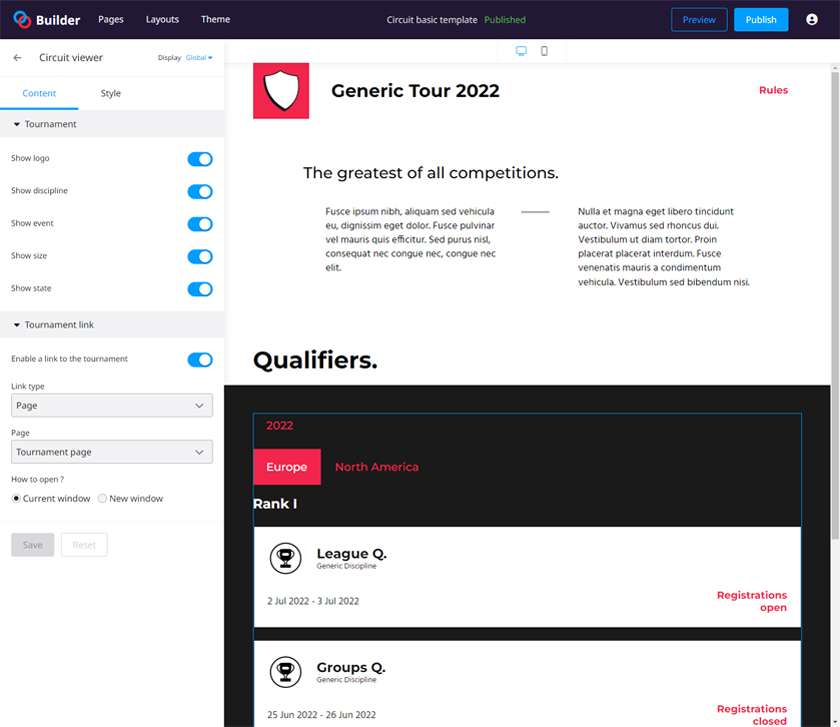 View of a page build with the website builder containing a list of circuit tournaments
Earlier this year, Toornament.com launched the Starter and Tourney plans. These offers allowed professionals to organize esports tournaments with large participant numbers, exploit the competition data and quickly generate a turnkey website in your colors.
In a few months, Toornament.com will finalize its professional offer with the Platform plan, that will let organizers generate a multi-games white-label esports platform with a player experience entirely integrated in a brand environment.
For more information, or to request a demo on the Series plan, feel free to contact our team at  [email protected].
You can also test it out with the 2 weeks free trial, and use the turnkey template available in the website builder.