To further simplify and speed up the creation of tournament sites, we have  added new turnkey templates to the Tourney subscription plan.
No need to create your own site from scratch anymore thanks to the Toornament website builder. You just need to configure your competition on the Toornament.com organizer dashboard, get your Tourney plan and select the desired template. And that's all!
These new templates have a ready-to-use layout and configuration that lets you to generate a tournament website in just a few clicks.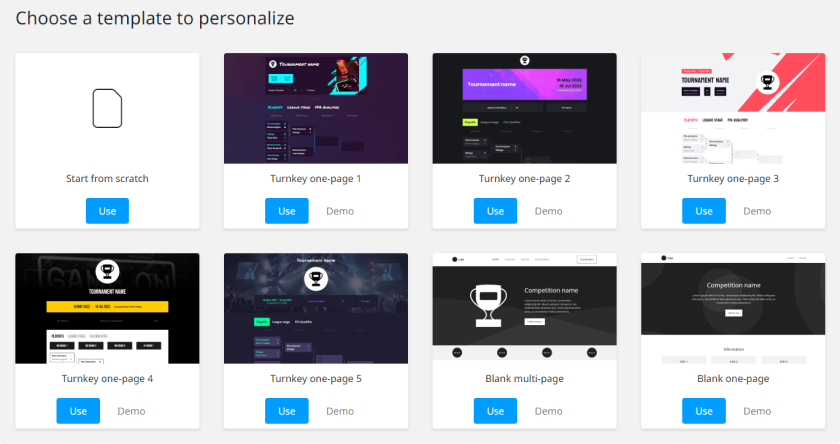 Our templates automatically display the tournament data you have set in the organizer dashboard, such as the tournament name, logo, date and time, game, platform etc. The tournament structure is also automatically displayed on the website.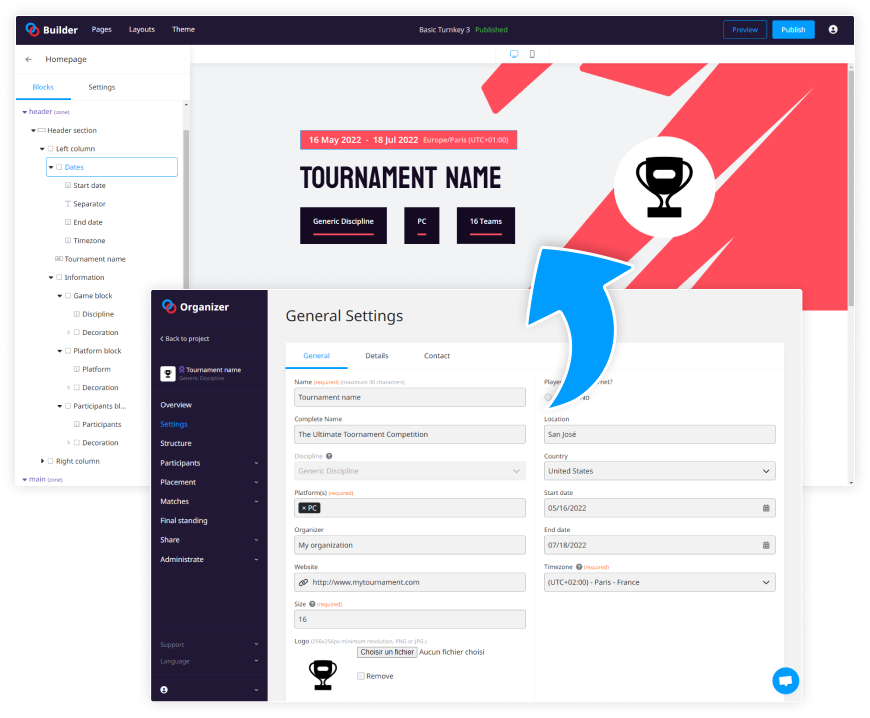 From the organizer dashboard to the turnkey site
Of course, these templates can be modified, and are but a starting point to create the website you need. It is up to you to change the theme colors, the layout, and even add new blocks or pages.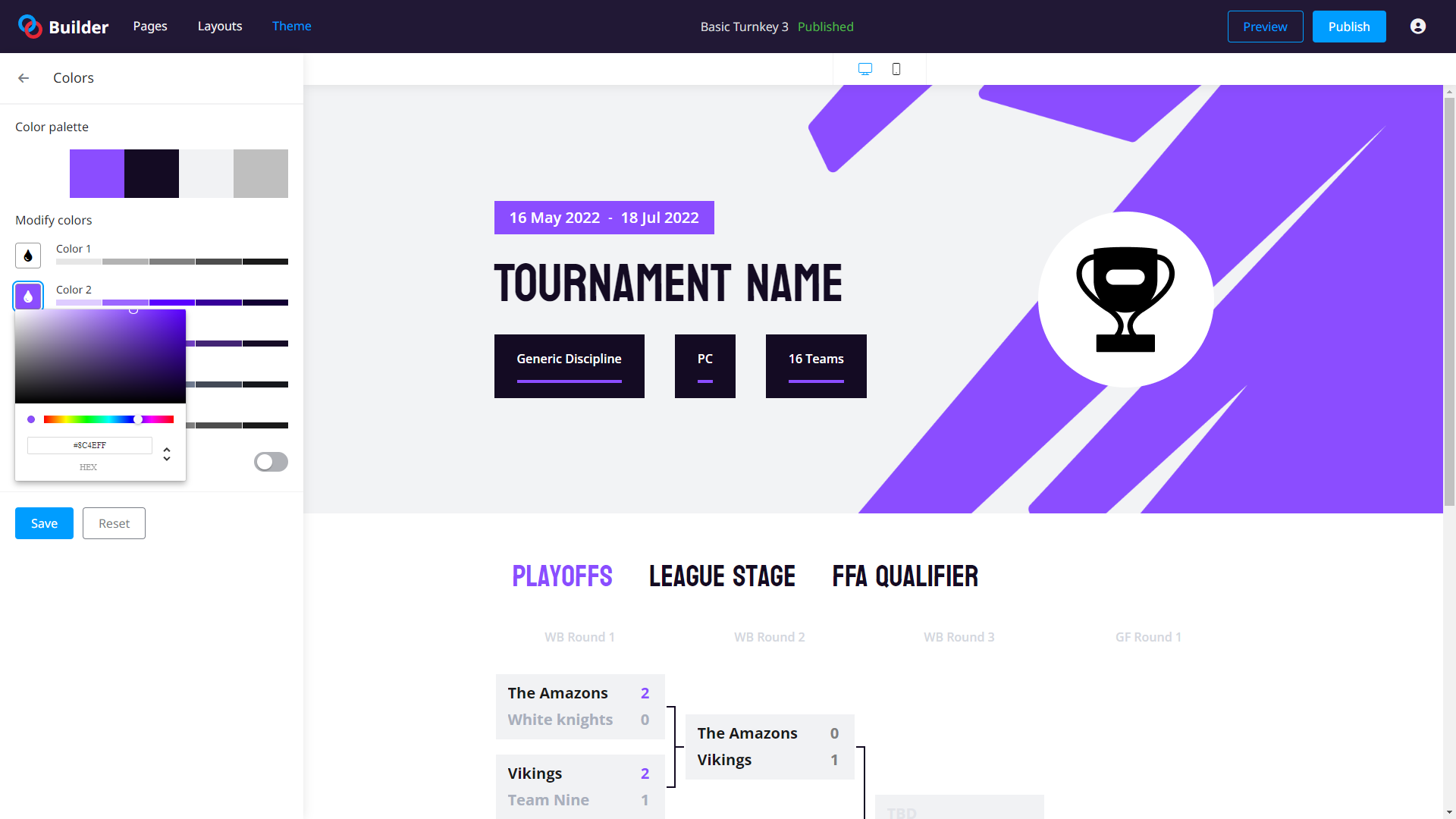 Modify the template theme to your own colors
At the moment, five one-page templates are available, both in desktop and mobile versions. Check them out, with dummy data from a 3-stage tournament:
They will be declined in different themes in the near future, and new layouts will be added regularly.
And if needed, our Help Center has now a dedicated page on how to activate the website builder templates at https://help.toornament.com/website-builder/templates.
You can also view our latest video on how to create your esports tournament and its website in less than 3 minutes thanks to the turnkey templates:
If you want to know more about subscription plan Tourney and have a demo do not hesitate to contact us at [email protected].