The past few years, Ubisoft has developed a full esports eco-system on its blockbuster title, Rainbow Six Siege, engaging and supporting its community of players. Professional teams from all over the world meet and compete in regional leagues, with the ultimate goal of winning the title of best team in the world.
These regional leagues each have 3 stages per year. At the end of each stage, the top teams qualify for the Six Major, where they hope to score points in the Global Standings in the race towards the awaited World Championship, the Six Invitational. The last edition took place one month ago in Stockholm, Sweden, and ended with TSM FTX's victory.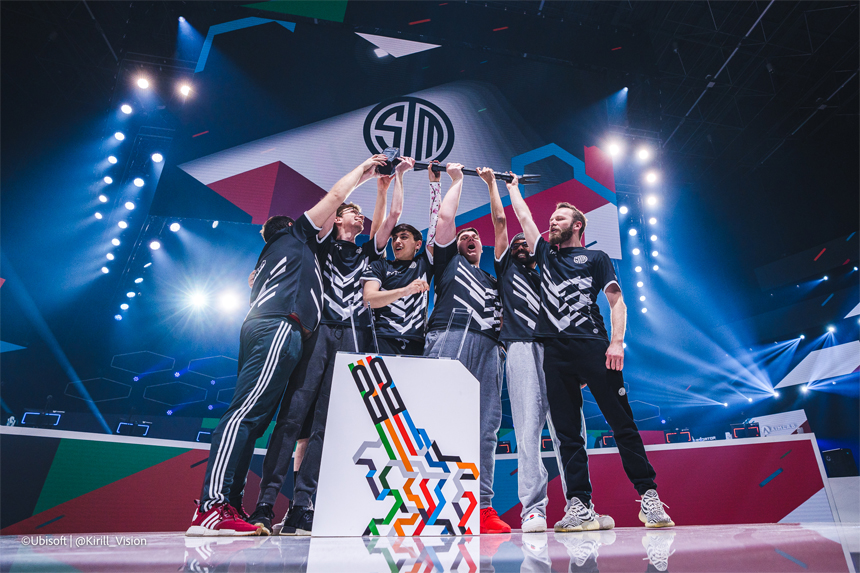 Team Solomid holding up the trophy in Stockholm
The Ubisoft staff found in Toornament.com a solution to both manage the competition according to their own competitive rulebook, and integrate match results to their website, thanks to a large choice of competitive formats and tie-breaker rules available.
Moreover, with the Toornament API, the Ubisoft staff perfectly integrated competition information in their own colors on the official website. The results displayed are entirely automated, without the need for any manual refresh of the official website, so that information is always up to date for the visitors.
You can see below how the competition information are integrated on the official website pages:
The Rainbow Six Siege European League page with matches schedule, results and regular season ranking: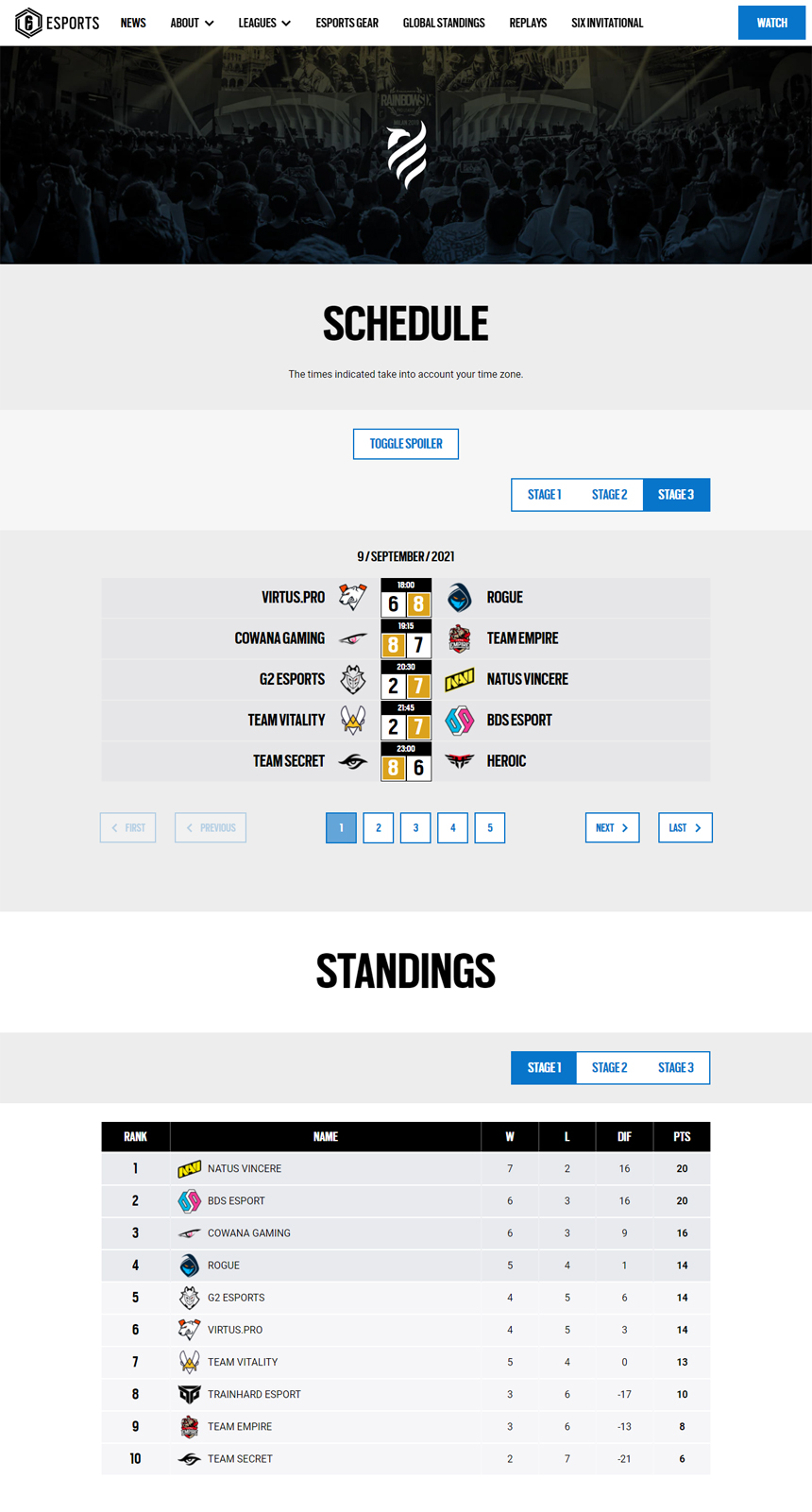 The Six Invitational world final page with matches schedule, results and group stage ranking: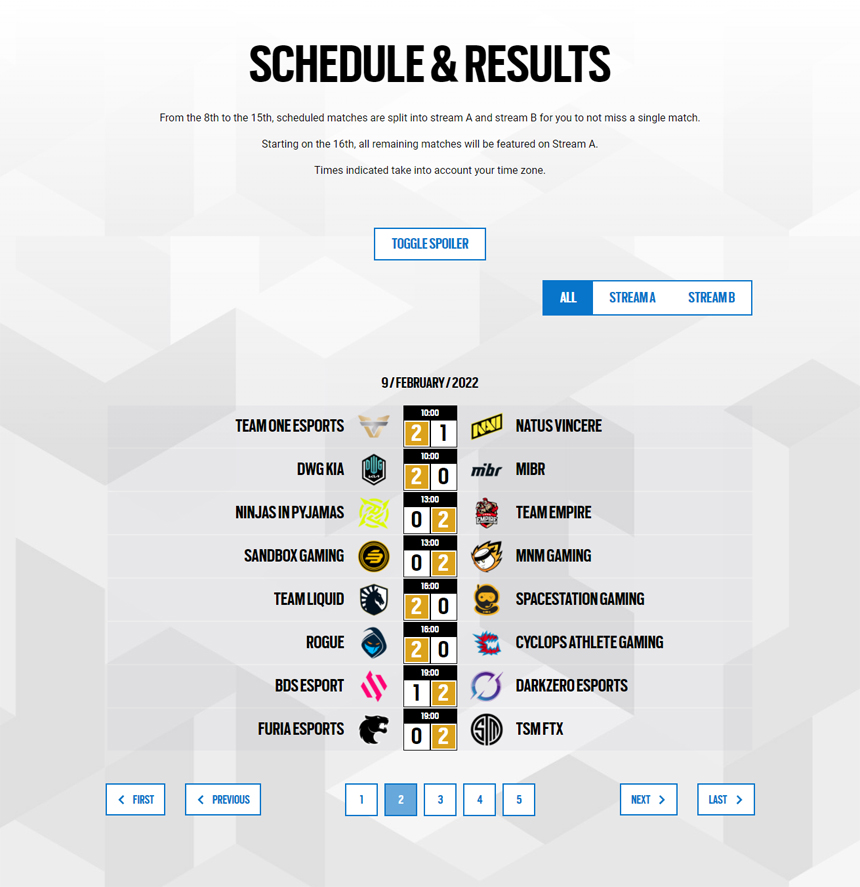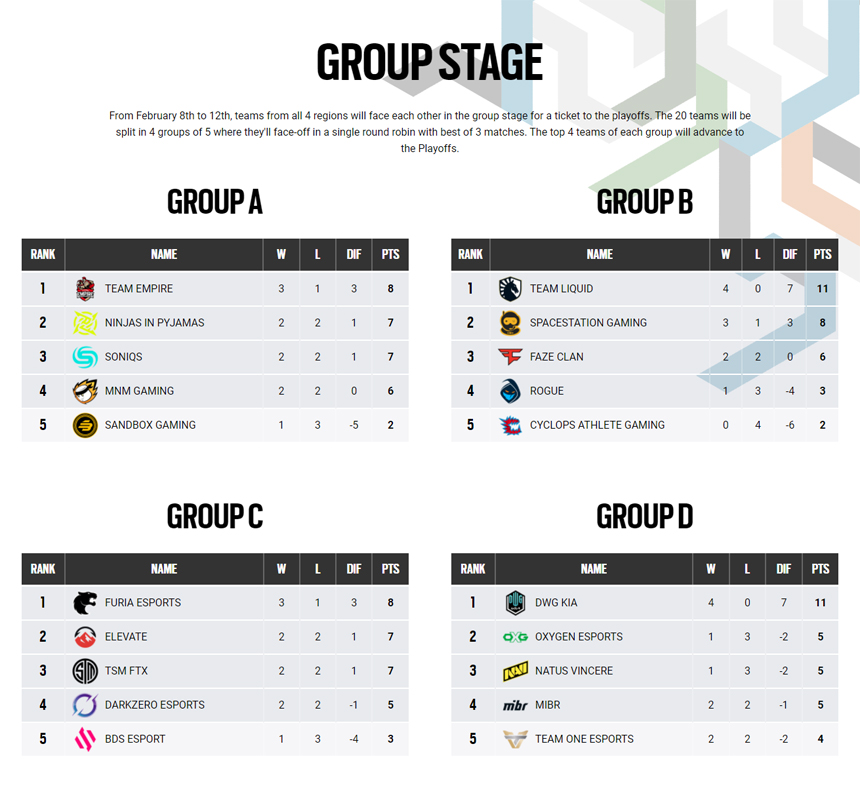 Contact us if you wish to learn more about how to manage and build an esports competition website around your game or brand, thanks to our tournament engine and advanced features!