In your life as a tournament organizer, one of your missions will be to create visibility for your sponsors towards your audience. You can do it in many ways and on many supports: live stream assets, emailing, social networks, printed or virtual ads etc. However, it is also important to do it where the competition is organized, which is where the participants and fans will go to stay updated: your tournament public pages.
Thus, a new feature has been added which will help you valorize your competition sponsors and partners. You can now add and display up to 6 logos on your tournament public homepage.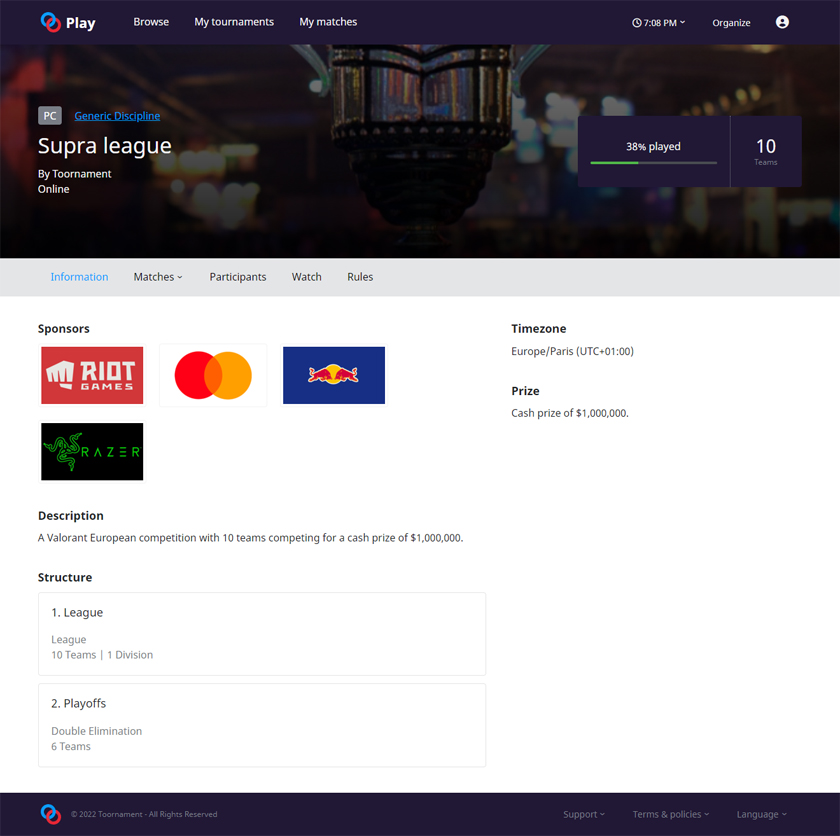 In this example, we have added 4 sponsor logos to our tournament public page, each with a clickable link.
You can manage it easily from the "Settings" section of your tournament dashboard.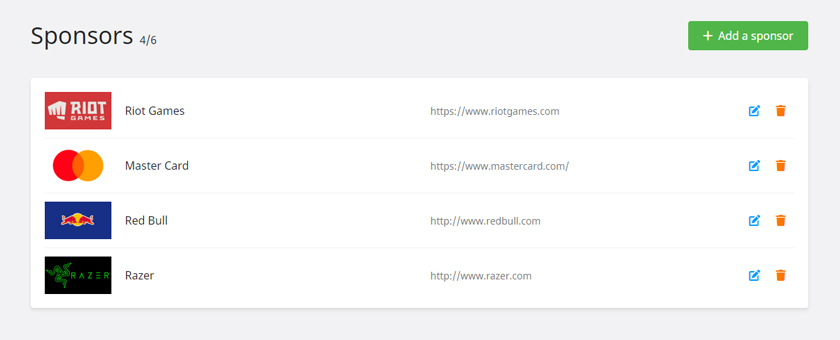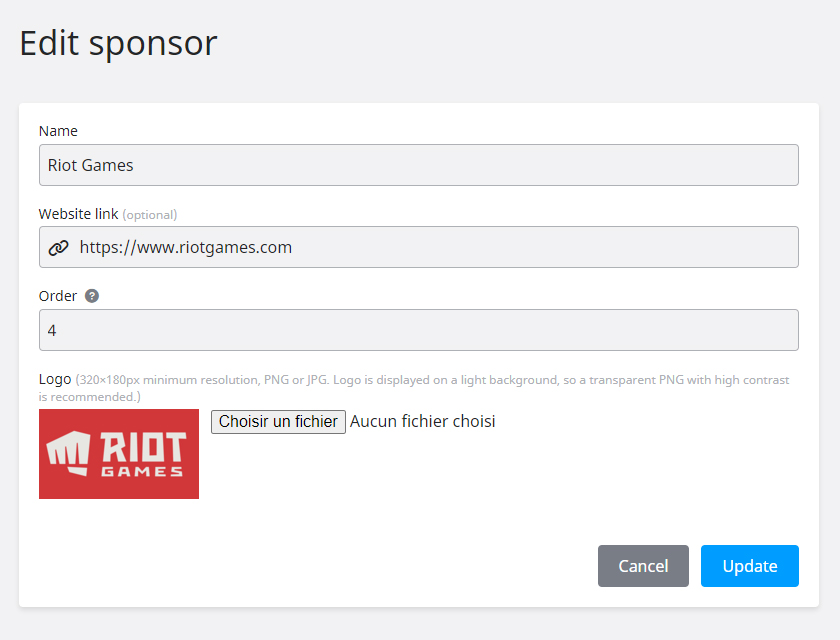 The sponsor display feature is available in our newly-released "Starter" plan, among others premium options to increase your tournament visibility and exploit its data:
tournament widgets on your own website, ot that of a partner or media
marketing custom fields to collect information about your participants

exportation of registered participants' data for communication and marketing purposes

tournaments for up to 4,096 participants