It is hard to believe you would not have heard about Apex Legends, but just in case, it is the latest Battle Royale released by Electronic Arts and developed by Respawn, the creators of the Titanfall series. It's fast-paced, brutal and seems to have understood everything a Battle Royale must be and do to succeed.
The post-launch numbers are quite eloquent: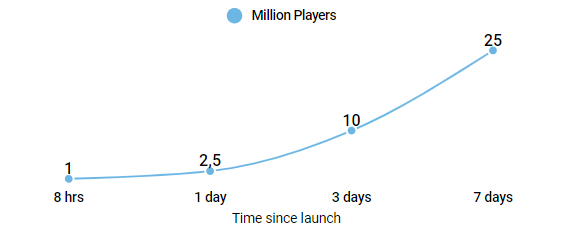 And the first weekend saw a peak concurrent players at more than 2 Million players, and almost 500,000 viewers on Twitch. Needless to say, the launch has been a huge success, and we felt it on Toornament too, with a lot of Apex Legends Tournaments created since the release of the game!
Official tournaments have also started, with the first Twitch Rivals on Apex Legends having been held earlier this month, with European and North American teams challenging each other to a points race during an evening:
So if you want to join the hype train, gather two of your friends and drop in King's Canyon with your powers and weapons to claim the victory! And if you have the soul of an organizer, we have the perfect guide to help you organize your Apex Legends tournament!