As promised, you may now access the Match Lobby of all of your matches directly within the Toornament Mobile App!
The very same features are available, in a chat module designed just like the web version (why change something that works?).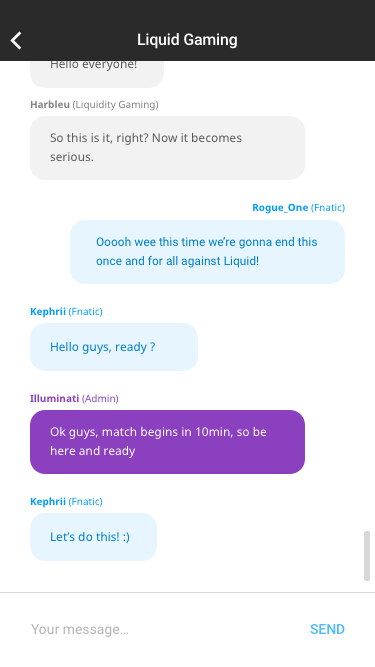 As always, let us know what you think of this new feature, and having released it only means we can now work at making it even better!