After tough times for its MOBA title, Blizzard has decided to put on a great spread for his new 2017 season with the launch in 2016 of the Heroes Global Championship (HGC), an A-Team league that runs in North America, Europe, China and Korea in a double round robin league format. Teams are earning compensation just for participating, and several international events are set with massive cash prizes. Each season sees a Mid-Season Brawl, divided into Western and Eastern regions, and ends on a Season Championship.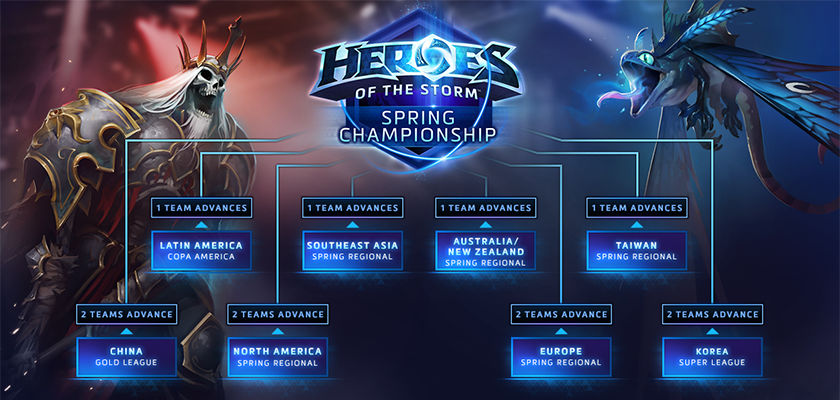 Slots available for the Spring Championship
Having your Esports infrastructure evolve is one thing, but the game itself needed a serious redoing, because of the competition that League of Legends and DOTA2 provide. This led to the release, one month ago, of Heroes of the Storm v2.0, a huge update that didn't influence the meta, but added a whole lot of new features and contents to the game, among which new heroes, events, battlegrounds and a brand new progression system.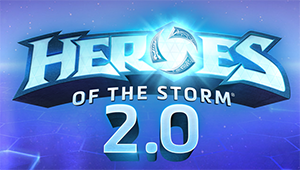 The Phase 1 of the Spring Season is now over for almost a week, and as usual, we have all the results and replays, in case you missed any of it:
This League play was divided into two parts, to let the teams have a break, between mid-february and mid-april, period when was played the Clashes, with teams coming from the leagues, but also teams from minor regions such as ANZ and LATAM:
As for Europe and North America, two teams will advance to the Championship. The first one being the Top Rank from the League Play:
Tempo Storm in North America
Fnatic in Europe
They will be joined by a second team, winner of the Season Playoffs, that will pit Ranks 2 to 6 from the League Play in a gauntlet-style bracket (meaning it is a single-branch bracket where better seeds from the League get byes into later stages):
Those playoffs will be played over the week-end, and as stated, only one team will come out of each, to try their skill against teams from all over the world in the Spring Championship, set to take place mid-june.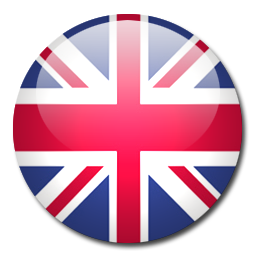 For our french community, Millenium is currently running qualifiers for their Storm Cup, with a 4,000€ cashprize. There are two qualifiers remaining, and you can apply to both of them!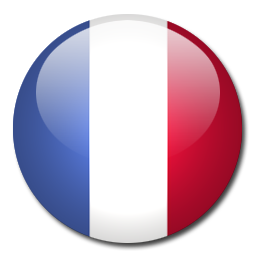 Pour notre communauté française, sachez que Millenium organise actuellement des qualifications pour la Storm Cup, un tournoi à 4000€ de CashPrize dont les phases finales seront jouées à Paris. Il reste deux tournois de qualification, et vous pouvez vous inscrire aux deux!